USSSA MindSet Workshop (Coaches)
We teach MindSet – Mental Toughness & Focus that develop (5) five critical thinking skills.  A new development strategy to building better athlete's at crunch time. Top coaches and athlete's understand pressure and what it means to stay focused on the task… now we can teach this critical mindset! This is a co-operative outreach effort between USSSA, David Brasher Promotions and Taylor-Made Concepts, LLC
Description
Seating is limited and you must enroll.
If you have questions, please contact us at 1-866-487-2815
This instructional, skill based program is currently being delivered around the country in High School, College and soon to be Professional Sports.
Benefits to this skill based training:
Coaches incorporate mental and emotional skill development into daily routine, and game situations
??Players learn new skills for optimal personal performance; and social (leadership) applications of influence
??Parents learn techniques to hold your athlete accountable to mental agendas; Do's & Don'ts of EQ-Parenting
---
Download the Brochure (PDF): [TODO: CREATE GENERIC PDF]
---
Checkout these videos:
---
Here is what you get from this workshop: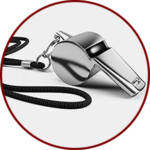 Coach's Benefit
Seamlessly implement into daily practice routines
Downloadable / Printable worksheets & guides
Game time corrective actions and on-demand strategies
---
Also Available:
Athlete's Skill Assessment:  One of the greatest innovations of our decade for recruiting and developing human talent.  Utilize this online athlete's assessment to create a benchmark for the top ten emotional skills required for elite, optimal performance…  to include a custom development plan based on the athlete's strengths and weaknesses.
Coaching Tracks:  Mental and Emotional development programs for coaches to seamlessly incorporate into daily practice activities and drill stations; specifically addressing the habit loop for consistent, sustainable performance within practice and during competitive play.
Parenting Tracks:  Parents of young aspiring athletes have a mental and emotional roll to play in developing a young athlete's full potential.  Now, using state of the art science with proven mental techniques to build the mental and emotional skill sets critical for elite athletic performance.
---
See What Others are saying …. learn more
---
You are 30 minutes away from learning to regulate your chatter – Schedule the Call
---
Additional information
| | |
| --- | --- |
| Travel & Lodging | Travel and lodging expenses are not included. |
| Cost Per Player | Session #2 – Is $50 per player; minimum of 35 players with an unlimited seating capacity. |