Development Tracks:
---
Testimonial: NCAA Division 2 Athletic Director
"The MindSet program teaches a young athlete how to focus better, and eliminate the distractions and negative thoughts that affect their actions. I have found myself practicing many of the strategies with good results.
Florida Institute of Technology – Mr. Bill Jurgens
---
You are 30 minutes away from learning to regulate your chatter – Schedule the Call
---
"Our philosophy is simple – the mind is an athlete's competitive advantage.
Like the body the mind must be strengthened and developed for what's called the brain-body sync for the task-at-hand.  The MindSet System benefits individual performance as well as team unity and leadership"

Parrish Owen Taylor
Designer | Master Trainer
---
Choke Prevention: Understanding the emotional highjack
Coaches and players at all competitive levels can directly benefit from building their mental and emotional skill sets.  By learning to be intelligent (mental skills) about feelings (emotional skills) an athlete directly improves personal performance in the clutch; as well as life and relational benefits off the field.  The social competencies of E.I. directly impact leadership influence for coaches and team-unity among players.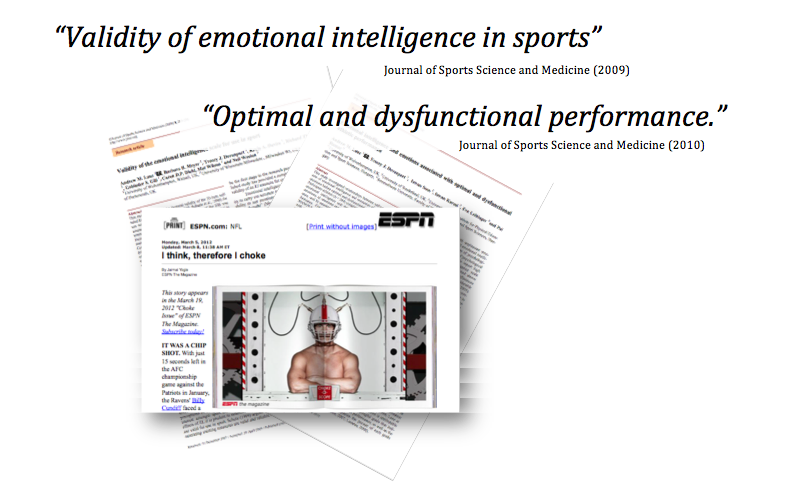 Only recently have we been able to take the mind into the weight room and begin to understand the complex thoughts and critical thinking skills of top performers.  Now, based on modern technology we can teach new skill sets in the clutch while better understanding the "choke".
View Scholarly Articles
---
Sports Mental Training for Athletes: Performance Improvement Strategies
We keep learning new skills simple –
Our instructional design and best practices support the development of two specific innovative competency models – Emotional Quotient and Mental5.
The five (5) core competencies of emotional intelligence are now considered innovative braining training.  Our critical-decision making models (proprietary) provide quick, simple and on-demand thought-processes athlete's can use when feeling the pressure.
Based on a variety of supporting evidence found in the field of Neuroscience and demonstrated by new brain training techniques featured by the US Department of Defense, our MindSet Training System is the new strong for personal performance in the clutch.
---
Development Products:
For more information on coaching, learning-aides, downloads and other support for building your emotional quotient please call 866.487.2815.

View the Athletic Catalog
---
---
Stat Impact Case Studies:
---
MindSet Promotional Videos:
Master Trainer & Designer Parrish Owen Taylor is featured in a few of these promotional videos – watch how he interacts and connects with his athletes.  Other videos are just our creative way of getting the word out on this new mental strength and conditioning program.
---
---
Blog:
---