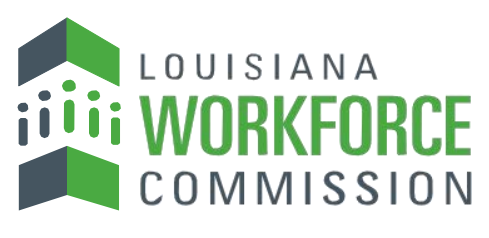 The Incumbent Workers Training Program (IWTP) was originally introduced into the Louisiana Legislation in 1999. In 2001 Taylor-Made Concepts, LLC became one of the first "private" training providers authorized by the Louisiana Department of Labor (now known as the Louisiana Workforce Commission). To date our firm has assisted Louisiana employers in utilizing just under $2,000,000.000 in training grants through the Incumbent Worker's Training program.
---
"We have reviewed the documentation submitted to support the training history of Taylor-Made … and hereby approve your request to serve as a primary training provider on future Incumbent Worker Training Program (IWTP) contracts"

W. Thibodeaux, WFD Manager
Incumbent Worker Training Program
---
Grant Services:
Needs Assessment
A basic assessment of each department within the organization; usually conducted with department managers.
Grant Writing
Find it; write it; revise it until grant award is achieved. To date 100% grant approval rating.
Primary Provider & Coordinator
Administration of all the grant documentation and funds; works directly with employer's training vendors to include gathering quotes and scheduling training.
Emotional Intelligence Training and Content Provider
Classroom workshops and training content supporting business skill development for leadership and supervisors, sales and customer service, team-building and interpersonal skills.
Sample Projects:
| Industry | Grant Award | TMC Role(s) | IWTP Objectives: |
| --- | --- | --- | --- |
| Ambulance Provider | $376,642.00 | Supervisory | Achieved |
| Electric Utility Contractor | $216,000.00 | Teambuilding | Achieved |
| Banking | $227,999.20 | Customer Service | Achieved |
| Manufacturing | $805,495.00 | Supervisory training | Achieved |
| Electric Utility Contractor | $107,609.96 | Primary, Supervisory | Achieved |
| Tower & Communications | $18,448.32 | Primary; Supervisory | Achieved |
| Construction Contractor | $152,743.48 | Writing/Admin | Achieved |
| Total: | $1,904,937.96 | | |
About IWTP
The Incumbent Worker Training Program (IWTP) is a partnership between the Louisiana Workforce Commission, business and industry, and training providers. The IWTP is designed to benefit business and industry by assisting in the skill development of existing employees and thereby increasing employee productivity and the growth of the company. These improvements are expected to result in the creation of new jobs, the retention of jobs that otherwise may have been eliminated, and an increase in wages for trained workers. The program is funded by a portion of Unemployment Insurance (UI) tax contributions dedicated solely for customized training.
Check List for Employer Eligibility
Employer must have been in business in the state for at least three years, contributing and in full compliance with state UI tax laws.
Employer cannot receive IWTP Customized Training and IWTP Small Business Employee Training concurrently.
Employer must request training to either:

Prevent job loss caused by obsolete skills, technological change, or national or global competition
Create, update, or retain jobs in a labor demand occupation
Update or retain jobs in an occupation which is not a labor demand occupation, if the administrator determines that the services are necessary to prevent the likely loss of jobs

Trainees must be incumbent workers for whom the employer incurs a Louisiana UI tax liability.
For more information about the grant process or to pre-qualify your organization for grant training funds please contact 866.487.2815.