When training does not pay-off… experts call it an "Amygdala Highjack"
---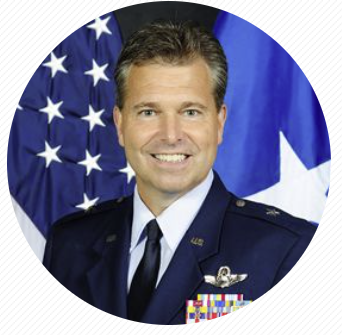 "I can tell you that from my many years of teaching the principles of high performance to people across the globe this is a spot on insight. I especially appreciate the power of your words when you wisely state: "You always move in the direction of your dominant thought; what you focus on grows, whatever you think about expands."
Brigade General John E. Michel
U.S. Air Force Commanding General, NATO Air Training Command-Afghanistan
---
EQ is an essential part of Law Enforcement Training
There is enough research and statistical data to support the need for emotional intelligence training as part of law enforcement training programs. Learning to be smart about emotions directly benefits personal performance on the job as well as relational benefits off the job.  The social competency models of emotional intelligence have direct impact on leadership influence and team-unity.
The instructional design of our law enforcement training programs supportsThe 2016 Presidential Task Force recommendations for education reform in policing.  Based on a variety of supporting evidence it is our view that developing the emotional quotient competency model (EQ) will improve the quality of police training currently conducted within the industry – by both private and public training providers.  By implementing the EQ competencies we can drastically improve the quality of adult learning in the profession, directly mitigating known health and safety risks.
---
 EQ Quick Tips in Law Enforcement: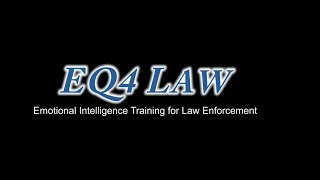 Officer Bruce Fairbanks (Alexandria Police Dept, Louisiana)
Officer Bruce Fairbanks (Alexandria Police Dept, Louisiana)

Emotional Intelligence Education is offered as a proactive intervention for all new hire and senior officers. For agency or academy EQ training or personal EQ coaching please contact for more information.
---
---
See What Others Are Saying:
---
---
---
Based on the recent findings on the brain's emotional states and the stress response system this law enforcement training and education is recommended for all members of the police-family. As innovative brain training techniques continue to improve current training academy and continuing education agendas must continue to adapt to include these groundbreaking realities.