---
You are 30 minutes away from learning The Master Program –
---
Master-Program™ [Critical Decision Making Model]
The ultimate in maturity is full responsibility.
You demonstrate maturity in the way you manage your own thoughts (1), feelings (2) and actions/behavior (3). Learning how to regulate all three based on the measure of personal accountability is why this is an advanced leadership lesson plan.
The Maturity Metrics™ model is a simple, daily thought-process to learn self-awareness skills and self-regulation strategies.  Using this model is personal, daily accountability to immature thoughts and emotions and how to handle based on a mature, rational set of guidelines (for all three).
This model also applies to immature behaviors within relationships.  A simple set of mature guidelines to prevent the emotional highjack and the immature-slip that threatens us all every waking day of our lives.
Level: Advanced Leadership
Personal accountability; social-awareness and social-persuasion model
Applications: Law Enforcement, Sports & Athletics, Electric Utility, Oil & Gas Industrial Construction, General Industry, Optimal Personal Performance, Creative Problem Solving, Effective Conflict Resolution, Leadership Influence.
---
You are 30 minutes away from learning The Master Program – 
---
Founder | Subject Matter Expert:
---
MindSet Systems Training Flowchart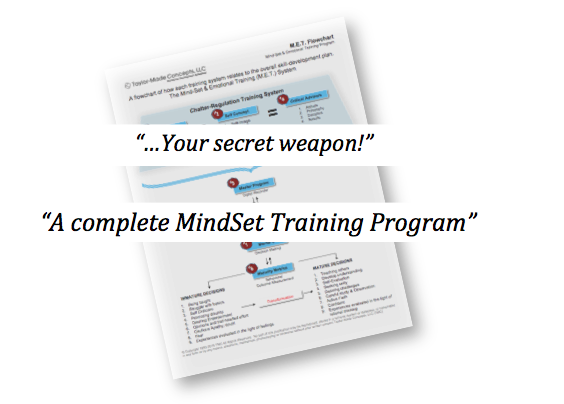 The Flowchart provides a simple view of how each of the six (6) training systems work together.  A holistic approach to developing mental and emotional skill sets for team & personal best.  Be sure to watch the short videos below for a brief overview of the benefits for each training system.  Flowchart
---
---
---
For more information about our products or services please contact 1.866.487.2815.
---