---
"EQ is the new technical skill-set for front line managers."
Parrish O. Taylor
Master Trainer | Designer
What Others Are Saying:
Actual Course Evaluations (Click Here) – from 30 year veterans to new members of the workforce; from engineers and project managers to line technicians.
Services:
Emotional Intelligence Training and Content Provider
Classroom workshops and training content uniquely customized for line worker personalities; emotional intelligence skill development for personal performance, team-unity and leadership influence.  Most applicable for problem solving, adapting to change and conflict resolution.
EQ Content Development
There is a new technical skill set and competency model that improves performance in the field, and leadership abilities among frontline managers; our subject matter experts can work with your training team to implement innovative brain training techniques, building individual and team EQ competencies.
---
Case Studies: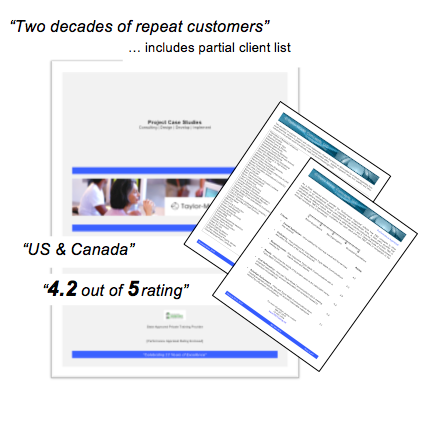 Over two (2) decades of serving clients by developing their people.  We've worked with a very diverse group of skills and talent across many different work environments and cultures. Serving the U.S. and Canada in the public and private sector our industry experience expands from Oil & Gas, Electric Utility, Law Enforcement and Sports and Athletics. TMC_Case Studies v1 (2016)
---
Industry Stakeholder:
---
For more information our products or services please contact 866.487.2815.