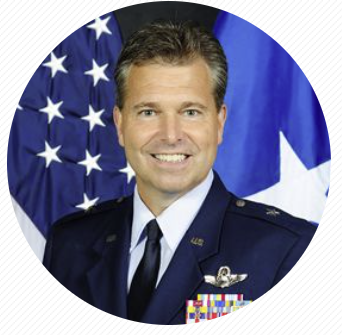 Brigade General John E. Michel is the Commanding General, NATO Air Training Command-Afghanistan; 438th Air Expeditionary Wing, Kabul, Afghanistan. – US Air Force
"Hello Parrish, I hope this note finds you well. I wanted to drop you a quick note of thanks for the wonderful gift of your book. I finished it today and found it very insightful and thought provoking.
I especially appreciate the power of your words on page 80, where you wisely state: "You always move in the direction of your dominant thought; what you focus on grows, whatever you think about expands.  I can tell you that from my many years of teaching the principles of high performance to people across the globe this is a spot on insight.
Your book has reminded me of many important timeless truths and I am a better person for having read it. Thank you for sharing it… And for all you do every day to help others begin the best possible version of themselves."
Brigade General John Michel
---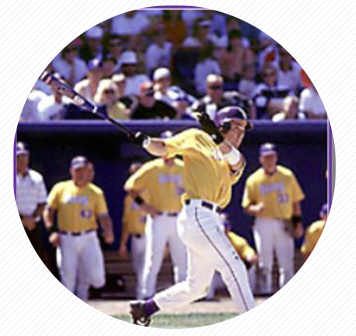 Warren Morris – LSU All-Star, Olympian, Retired Major League Baseball Player
"Parrish, I found the picture above of me 'in action'. That's actually the swing from the CWS that ended the game so I'm pretty fond of that shot – to God be the glory! I put a few words below on my thoughts toward the MET.
As a former college, Olympic, and professional athlete, I can attest to the importance of developing [mental] skills that go beyond physical training. I often heard someone who was a great competitor referred to as "mentally tough. Most people have no idea how to achieve this…
Being in control of your thoughts and emotions doesn't just happen automatically; it takes practice and a level of understanding. The better an athlete is able to control these, the easier the game becomes and the better their chances at success.
The MET program does just this – it gives an easy-to-understand breakdown of what it means to be in control of your thoughts, steps to take to maximize your potential, and how to be prepared for the ups and downs that come your way. These are skills essential for the field of play and for thriving in the game of life, as well. The MET program offers the tools for you to take control and be the best that you can be."
---
Christopher Conlon – National Grid Director of Process Safety (Ret.) | Consultant
Parrish is an EQ guru and excellent at engaging the audience, union and management, to understand the value of EQ and human performance. He has done a great job training for me when at NG as well as developing videos on specific topics that i was interested in. He and I have been collaborating on the recent cultural HF/EQ videos.
---
Athlete Feedback (1) (2) (3) (4) – Sam Houston State U Baseball
---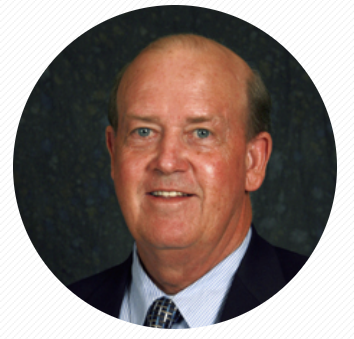 Bill Jurgens – Director of Athletics – Florida Tech
"Parrish's understanding of emotional intelligence and his ability to relate this information to athletes is exceptional.  I sat in on three (3), two (2) hour sessions with our student-­athletes when he spoke to them and I was amazed at his ability to relate to each of the groups.
It has been said that an audience has a limited capacity to concentrate on a speaker. When Parrish 'trained' our students-athletes, I watched as their attention increased during each of the two (2) hour sessions. What he has to say and how he relates it is powerful. I'm certain that each of these athletes put into practice what he had to say.
By sharing with them what typically is in the mind of each of us as we perform the task at hand, he is able to help them transform their mindset by mapping out strategies to unleash their full potential; this is what each athlete wants to hear. He teaches them how to focus better, and eliminate the distractions and negative thoughts that affect their actions.
I have found myself practicing many of the strategies that he teaches with good results. Once you understand what is limiting your performance, you are in a better position to do something about it, and Parrish helps you in both of these areas.
His enthusiasm and passion for this field is contagious, and I encourage anyone who wants their teams to perform at a higher level to reach out to Parrish Taylor—you won't be disappointed."
Bill Jurgens
---
Athlete Feedback (1) (2) (3) (4) (5) (6) – Louisiana College Football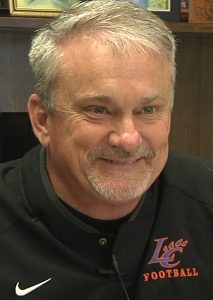 ---
To learn more about personal EQ training or team development please call 1.866.487.2815 for complimentary assessment.