Consulting with Accountability.
We design, develop and deliver unique workforce solutions, unique as your people and cultures they create – our designs impact your  profits and losses by improving your processes and people skills.  We engage our skills using the Human Performance Improvement Model for implementing organization change.
---
Q: What makes us better –
A: Our unique skills and competencies –
You can hold us accountable.  Results and repeat customers speak volume in today's clutter; confidence, trust, reliable.  We can provide you with twenty-four years of case studies and results based designs – taylor made designs.
---
Our affiliated consultants bring expertise from the military, law enforcement, electric utility, oil & gas, and many other general industries over the last two decades.
We are really skilled at dealing with:
Leadership issues
Management issues
Employee issues
Safety issues
Production issues
Our designs are tied directly to your key performance indicators; we ensure a positive return on investment using the best practice of adult learning, emotional intelligence, applied leadership and ya-da, ya-da, ya-da, oh C'mon –
Do you really give a damn how smart we are?
We actually care about our work and the results we get for our clients.  They actually sleep better too. Let us show you, demonstrate our innovation. Request A Call
---
Case Studies: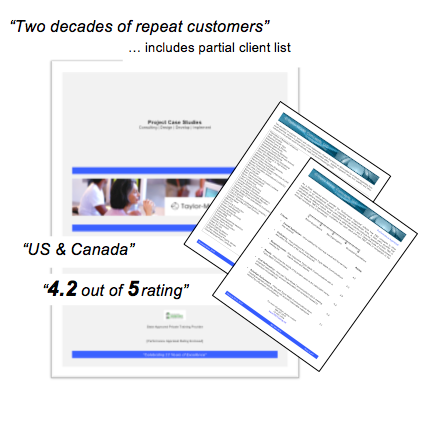 Over two (2) decades of serving clients by developing their people.  We've worked with a very diverse group of skills and talent across many different work environments and cultures. Serving the U.S. and Canada in the public and private sector our industry experience expands from Oil & Gas, Electric Utility, Law Enforcement and Sports and Athletics. TMC_Case Studies v1 (2016)
---
Technical Review: Core Competencies
Executive Approach: Planning
Strategic planning and implementation to achieve pre-defined performance indicators to increase shareholder value; the experience to know the details with clear measures and accountability to an R.O.I.
Human Capital: Technical Training
The new paradigm shift consistently develops the people, your workforce, the labor and payroll line item on your P&L; skill gap assessments for development plans, technical training tracks for relevant competencies & on going personal development is today's professional advantage.
Knowledge Capital: Development
Procedure reviews and training based on the best practice of adult learning; old and outdated training efforts draining your profits; using Human Performance Improvement strategies we assess the workforce deficiencies and build the skill gaps quickly and effectively.
Personal Performance: Strategies
The new science validates a 3-Dimensional strategy for personal best; the '80's brought us physical strength and strategies, the new strong is based on disciplined thought-processes combined with emotional regulation strategies.  Every profession requires a 3-dimensional development strategy in order to pay off in the clutch (pressure – changes everything).
Leadership Development: Coaching
Influencing others to personal-best requires emotional maturity within self and the mature influence among others; learning how to bridge the diversity gaps we introduce two proprietary, critical decision making models; simple, hands-on approach to applying emotional intelligence  skill sets into daily routines.
---
You are 30 minutes away from a RISK FREE EQ CONSULTATION – Schedule the Call
---
---
EQ4 Law Enforcement: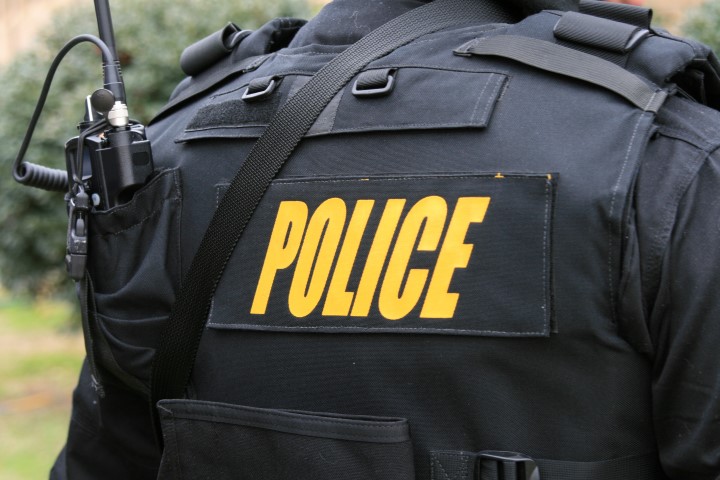 Empirical research validates the profession requires new training policies and procedures supporting law officer education of emotional intelligence.  As an industry stakeholder and development partner we are advocates for pre-incident education and post incident refresher courses on the emotional intelligence framework and competencies.  Learn more.  Request A Call
---
EQ4 Sports & Athletics:
In the 1980's athletic competition was introduced to physical strength and conditioning – now common.  Today, new development strategies incorporating emotional intelligence empower next level performance – within your "sport", "coach", "team" and "athletes".  Learn more about MindSet-Core and how science has changed the game.  Learn More.  Request A Call
---
EQ4 Corporate Teams:
Emotional Intelligence has become a recognized technical skill set with clearly defined competencies – all having to do with how smart you are about your emotions; how competent your leadership team is in creating a learning-culture (attributes of E.I.).  As your EQ development partner we make implementing E.I. – easy.  Learn More.  Request A Call
---
Blog:
---